"We shall continue to increase sales in the coming years"
Interview with Chief Executive Officer Dr. Wolfgang Wienand about Siegfried's journey in 2022 and its priorities in the year to come.
2022 was another successful year for Siegfried. How would you summarize it?
It was another intense and challenging year due to the macroeconomic uncertainty caused by the war in Ukraine, which led to supply chain disruption, inflation, and an energy crisis. In the face of these circumstances, we once again demonstrated our resilience and acted proactively based on our robust business model, close customer relations, foresight and strategic planning. All that put us in the position to deliver significant sales growth to well above CHF 1.2 billion and an increased core EBITDA margin of 22.2%. Equally important besides numbers: We again made important steps forward in building the strongest team in our industry, ready to tackle the challenges ahead of us and translate the many opportunities available to us into future growth.
How do you see the CDMO market, and how will you capture the opportunities in 2023 and beyond?
The CDMO market is growing steadily across all business segments for both small and large molecules. With a wide range of projects and products from small and mid-sized to large pharmaceutical companies, we saw and will continue to see a very attractive pipeline of opportunities, which we will seize for our future growth. I am confident that we are on the right track to fulfill our vision of being the leading CDMO in our space and becoming the most trusted partner of the pharmaceutical industry.
To ensure long-term profitable growth, we invest in our network, develop new technologies, and expand our capabilities and capacities. This will strengthen our core business. But we also continuously look for opportunities to enter attractive adjacent market segments, be it through organic investments or value-adding M & A.
In 2022, we broke ground at our Minden site with an up to CHF 100 million investment into a new world-class Drug Substances production plant. Our Center of Excellence for Drug Products at our Barcelona sites will soon be inaugurated.I In 2023, the construction of a research and development center for Drug Substances in Evionnaz will start. These strategic projects will ensure that Siegfried remains a strong partner for the pharmaceutical industry and will keep its edge in the future.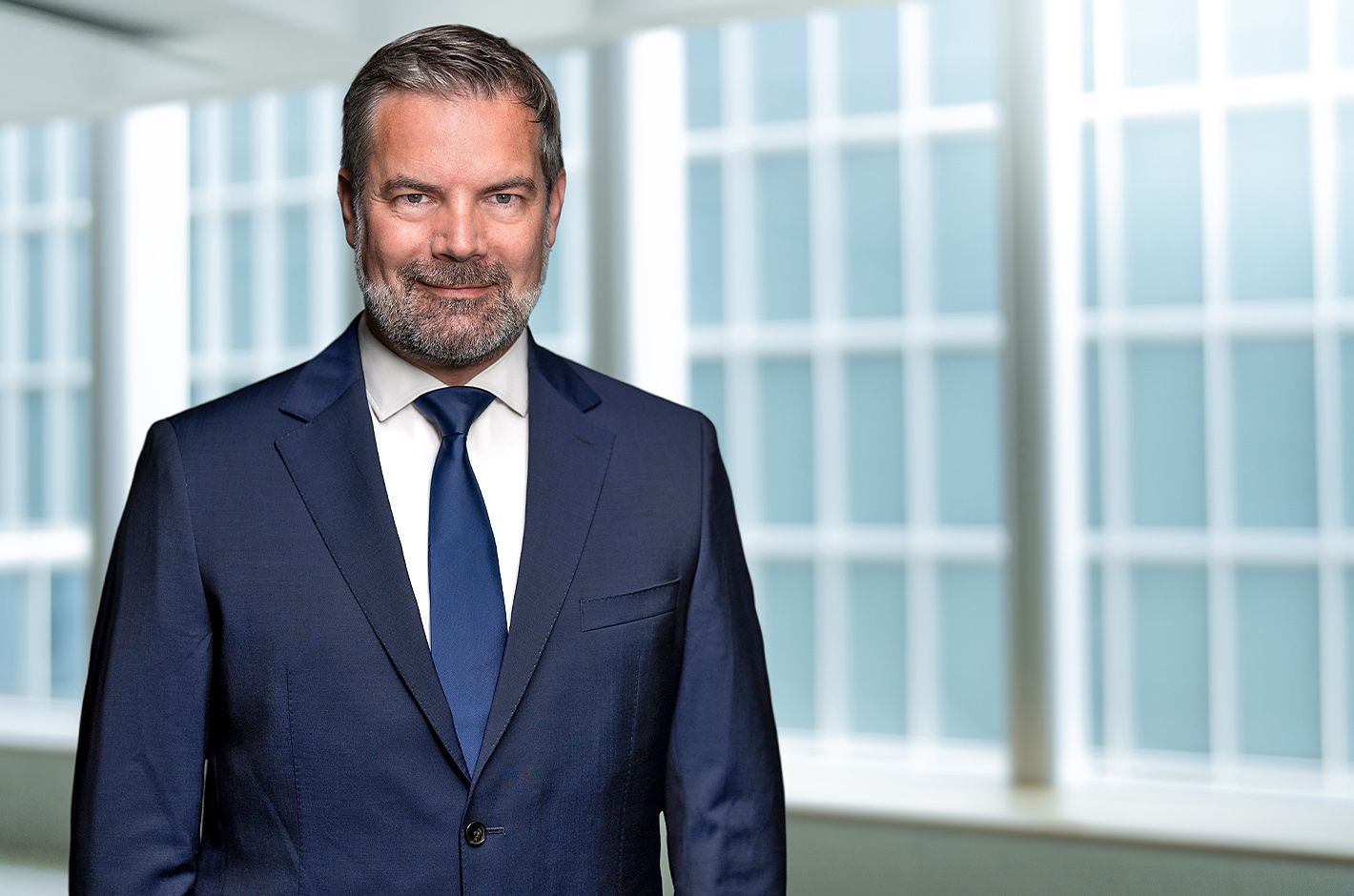 Sustainability is gaining more importance. What does your ESG journey look like?
Sustainability represents one of our five corporate values and is at the core of our business. With our expertise in process optimization, we help our customers to develop manufacturing processes for their products with a smaller footprint and to support their ambitious sustainability targets. We introduce second- generation processes, apply green chemistry, and continuously search for opportunities to apply new technologies with less use of resources. With these efforts, we reduce energy consumption, produce less waste, and at the same time, can often save costs.
Our efforts and initiatives resulted in good progress for Siegfried in the area of sustainability, which external parties and independent institutions also recognized: In 2022, we were again rated positively in the ISS ESG and the MSCI ESG ratings and were for the second time included in the Dow Jones Sustainability Index Europe. All our sites also scored well in the Eco- Vadis Rating.
You are celebrating the 150th anniversary this year. What does that mean to you?
From conversations with members of the Siegfried founding family, employees, and my own experience over the past 12 years, it's exciting to see how far our company has come. This heritage is an obligation for all of us to make sustainable decisions every day so that, in another 150 years from now, another person will be standing here in my place celebrating the 300th anniversary of our company with his or her team.